Ready to reformulate and breathe new life into this trusty communication vehicle? It's time to hit the reset button on the nonprofit email newsletter.
While email has been around for awhile, it's not dead and it's going anywhere. Email is still a major staple in the way we communicate and run our daily lives. But we have to stay on top of our game if we want our message and our mission to cut through the noise. Email still proves itself to be a strong communication channel. It's one of the only way to get in front of your customers directly.

While email marketing is a strong channel, keep in mind that it should be a component of a larger picture. An email newsletter is more likely to fail if it's disjointed from the rest of your marketing strategy. Here are a few ideas to make sure your email newsletter is reaching your donors, volunteers and members—and that it's an effective tool for your organization.
1. RETHINK YOUR NEWSLETTER
Trends come and go. Newsletters were once all the rage, then they went really out of fashion, and now...newsletters are back in. But they must be done well.
Old school newsletters were displayed in an overly-designed template with lots of images and "read more" links to the website.
The trend in newsletters now is more long form and focused. Here are a few tips to start rethinking the format of your newsletter:
Use plain text

Rely more on creative typography instead of stock images or graphics

Use fewer images

Have ONE main message or idea

Include the whole message/content in the email.

Link to your pages and resources naturally within the body of the text.

Newsletters are still relevant, but just make sure you're providing a ton of value; make it streamlined and don't make people jump through hoops to get the content.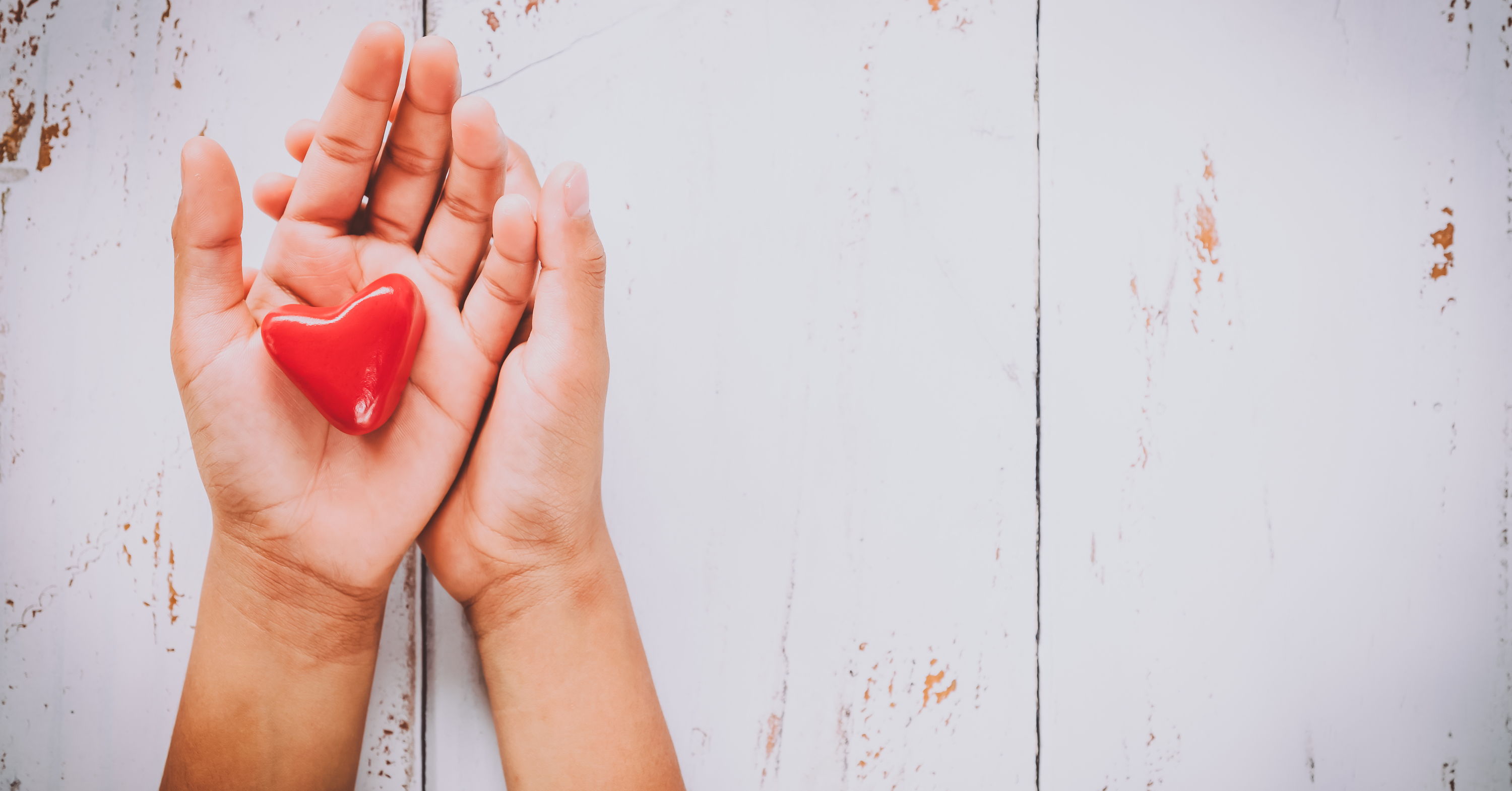 2. Maintaining High Quality Email Lists
The integrity of your email lists is very important. Keeping your email lists clean will improve deliverability. Here are a few tips to help you maintain these high quality lists.
Subscription centers: A subscription center is a link that's at the bottom of every email that allows your user to update their subscription preferences. So instead of just unsubscribing, they can opt to receive only certain types of emails that might be more applicable. These options should be built in to your ESP or Marketing Software.
Remove inactive email addresses: We use HubSpot to maintain email lists using different criteria, such as 'No Activity for 12 Months' or 'Hasn't Opened an Email in 6 Months'. This allows us to send friendly inquiries, and if the addressee is uninterested, we can remove them from the list.
Email deliverability: Email deliverability is making sure your emails reach your audience's inbox. The following are some items that affect deliverability:
Spam traps: email addresses that only exist to catch illegitimate emails and to catch poor email practices.


Blacklisting: Blacklisting is when the server that is sending your emails has been flagged as relaying spam. This will cause the email servers of your recipients to block any emails sent by your servers.


Bounces: There are two types of bounces. Hard bounces are when the address is permanently undeliverable. This is typically due to a bad email address. Soft bounces are when an email gets to the server, but never gets to the recipient's inbox. This is typically due to an inbox being full.


Engagement matters: Engagement data is analyzed by major ISPs to track spam. Keeping an eye on your engagement, if that's not already one of your goals, is a good idea.
3. Creating A Community
The heart of your email newsletter is the content, but it's also about creating and serving a community.
Create emails that your audience wants to read. This may sound so obvious, but it needs repeating. Newsletters filled with organization news, donation asks, or event announcements are still the kinds of content folks automatically think of when they start talking about sending an "email blast!"
The delete button is clearly available to all users. So we want to make sure that we're creating emails that they want to read. In the marketing world, many of us are used to controlling the message that we put out there, but now the tables have turned. Consumers have an abundance of choice, unlimited access thanks to the internet, and very limited time.
Go back to an audience-first mentality: What do your donors and members care about?
Create a community people want to be a part of. People don't care about boring emails and sales pitches. They care about being part of something really great. Create an emotionally connected environment via email and you'll build loyalty and trust with your audience.
4. Anatomy of a Well-Structured Email
And now for the fun part: creating the email!
Subject line: This is your first impression so make it count! Educate, ask a question, announce something exciting, offer a solution, or lead with a current event (newsjacking).
Sender: Chances are you're probably sending your emails from a general brand name, right? Switch it up and send the email from a person in your organization. Seeing the "From" name as an actual person builds trust in the brand.
Personalization: This is a great tactic to shut out the idea that you're speaking to a giant group with a single email. Make your audience feel as if you're speaking directly to them. Continue to build trust with them by making the communication feel exclusive.
Body copy: Keep the body copy short and sweet. In a world full of hundreds of emails a day and bullet points, you just don't have a ton of time to get your message across. Be brief and urge your audience to take the next step, whatever that may be, without any additional distractions.
Images: Depending on your email style, you may want to do a plain text email or something a little more visual. Don't add too many images to your email, but if you do have one, make it count.
Call-to-action (CTA): All emails should have a call to action or a next step for your audience to take. Are you asking them to give or donate online? Link straight to your donation page or campaign page to make it easy for them to give online.
Social Sharing: Social sharing links invites your audience to share the content via their social profiles, thus expanding the reach.
CAN-SPAM: You can read all of the details about the federal law here. All ESP/Marketing Softwares automatically add this component. Reach out to your account rep if you're confused or have any questions.
5. Testing & Improving
Once you have your content squared away, it's time to test and optimize.
When is the best time to send? This is easily the number one question we get about email marketing. There's all kinds of conflicting data out there, but there's no audience that's the exact same. Test it out! Try out different days and times and compare the data. You might find that your open and click-thru rates on Monday morning are significantly higher than on Wednesday afternoon, or you might find not much difference at all.
Mobile: Since the majority of email is being consumed via mobile devices, it's extremely important that your emails function properly on mobile and that your email template is responsive.
A/B Testing: With A/B testing, you send one email to a segment of the audience with one variation and a second variation to another segment of the audience, then you check the data. Which variation performed better? A/B testing should be your best friend. This data will make your email marketing program much stronger. Knowledge is power and the only way to gain the knowledge is to give it a try. Things to A/B test:
Subject line

Sender

Day

Time

Images vs. plain text

Lots of copy vs. shorter copy

Links vs. buttons

CTAs

Personalization

Conclusion
Email newsletters, like any other form of communication, must evolve and keep apace of trends. What worked 5 or even 1 year ago may not work today. It's important to keep testing and trying new things even if they might be out of the norm. It's the only way you will know what works and what doesn't.
Now that you've got your plan and your get-started steps, it's time to take your email newsletter to the next level.
LOOKING FOR A SIMPLE ONLINE GIVING PLATFORM TO HELP INCREASE DONATIONS AND GIFTS? CONTACT US HERE.
Get Started
Ready to increase your donations and gifts? Complete this form to get started.