Every nonprofit, church or association knows that email is a key component of their fundraising machine. Planning a strategic campaign will make your email marketing and fundraising more effective and efficient. A good campaign shouldn't be a "one and done" email blast.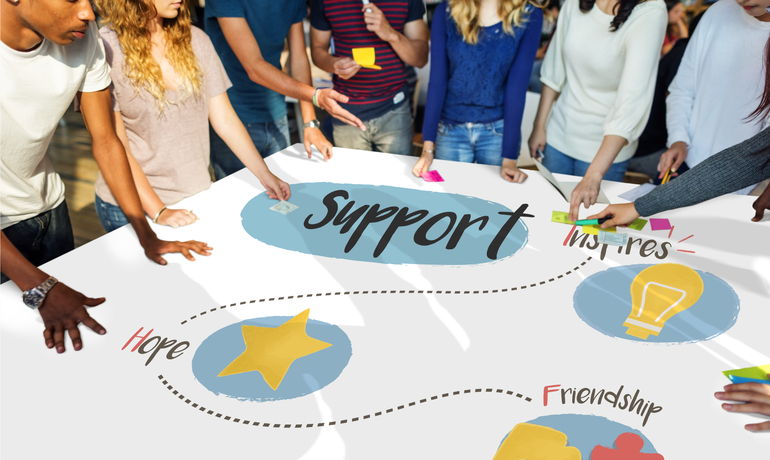 So, let's get started planning and creating a fundraising email campaign to your donors.
1. What's your goal?

The first step of any good fundraising campaign is to set a specific goal. Your goals should include your audience, your fundraising goals and date of completion. Here are some examples:
Engage with first-time donors, goal of getting them to subscribe to our newsletter.

Nurture all new contacts with the goal of a first-time donation.
Invite top donors to sponsor a table at our annual breakfast, and get 20 to confirm by April 1.

2. How are you going to measure success?

A focus metric is simply way to measure the success of your campaign. A good metric will tie directly to successful outcomes—number of new donations, RSVPs, sign-ups or subscriptions.

3. Who are you sending this to?

Get specific on your audience and don't try to send a general campaign out to your entire list of contacts. If you send a fundraising email out to everyone in your database, chances are the open rate and engagement rate will be very low. That's because a mass email is too generic. Successful fundraising requires a personal approach. Narrow your list to a very specific group of donors or contacts.
4. How can you personalize the content?

If you're using a decent email marketing system, you should be able to personalize your email with tokens like first name, last donation amount, last donation date, etc. Don't get carried away with personalization, though, because it can be creepy. You want the reader to feel like you know them, but not like you're peeping through their window. Here are a few ways to personalize your email:
Personalize the subject line and the body of the email.
Make sure the sender name & email are from a real person in your organization.
Write warm, creative copy that captures the right tone. Read it out loud to someone!
5. What is the journey?

A good campaign will layout a series of steps and actions, not just a "one and done" approach. Think of the entire flow of the email series. If you have a robust email marketing software, you can get very detailed Think of the possibilities in terms of ways to segment your list and ask questions like: "What if someone doesn't open the email?" or "Will we send a follow-up email with different messaging to those who did/did not open, or click thru, or take an action?" Make sure to give donors multiple opportunities to engage in the campaign, and create different messages to try to appeal to them and take action.
6. Is it super easy to donate?
Have you made it incredibly easy for your reader to donate to your organization? Include a prominent Donate button in the email itself (which leads them to your online giving page). Or, if you don't want to do that, be sure to include a Donate button on any web page that you do include in the email. Don't put any hurdles in the way of your online donation process.

7. Have you double checked every email and every step?

You've created a big goal for your campaign. You know how you'll be measuring success. Your list is ready to go and you have personalized content ready to go. You've planned out the steps. Now, for the fun part! Get all of your assets ready to go first. Do you need graphics? Do you need landing pages? Are you using calls-to-action and customized lists? How many separate emails do you need to create and test? Get all of the pieces in place first, and make sure to TEST everything!

Good luck with your fundraising!
Interested in how you can connect The Giving Spring's simple online donation platform with your fundraising efforts? Contact us today to get started.
Get Started
Ready to increase your donations and gifts? Complete this form to get started.