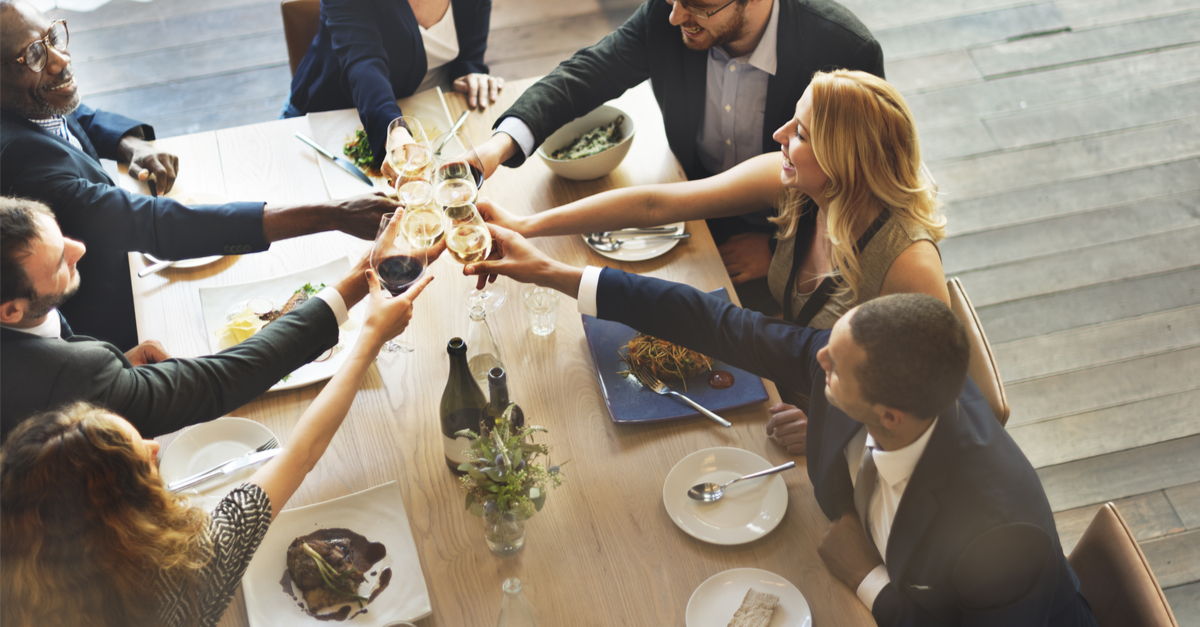 Fundraising events are a ton of work to plan and organize. When the day comes, you want all that work to pay off with a big crowd. Use these event marketing best practices to get more people to sign-up and show up to your awesome fundraiser!
1. Create an event landing page.
If you host a major annual fundraiser that is also a well-known community event, you might consider a separate website for the event. However, in most cases you can simply create a landing page on your website to serve as a central hub for all your event information.
All promotions of the event should link back to this URL. Make sure your event landing page has all the necessary components:
Event description
Date, time, location
Link to purchase tickets or embedded payment form
Social sharing icons/links
A compelling image
2. Use an integrated online registration service.
We like using EventBrite for registration. For instance, you can embed EventBrite registration form into your event landing page for seamless sign-up. Registrants can pay online, all through EventBrite, without leaving the event website.
3. Create a Facebook event
Facebook events can go viral and get in front of a circle of friends very quickly. Once someone clicks that "Interested" button on your event, it starts showing up in their friends' feeds. It also sends reminders and updates to those who've clicked "Going" or "Interested" to keep the event fresh in their minds. Don't forget to include your ticket registration links. You can add your Eventbrite event to Facebook to reach more people on Facebook in less time. Using EventBrite's Add to Facebook tool, you may also qualify to make free and paid tickets available directly on your Facebook event. There are some limitations, so check it out to see if you can do it. Attendees complete their Eventbrite order without ever leaving Facebook, so it's worth checking out.
4. Boost your Facebook Event.
Sponsor your Facebook event! For a small ad spend, you can precisely place your event in front of the right audience. If you have a large Instagram audience, sponsor an ad on that channel, as well. Social advertising can be very effective and you have a lot of control over who gets to see your ad, as opposed to a blanket mass-media commercial.
5. multichannel approach.
Send your invitations out via multiple means, depending on your budget and capabilities: printed invitation, targeted email lists, social media, radio commercial, newspaper ad, posters, word of mouth! The key is coordination. Make sure to point all of your communications to your main event landing page and cover as many bases as you think will be effective.
6. Sell physical tickets.
Nothing beats a personal invitation from someone you know, asking you to support a good cause and join them for an evening of entertainment. Print tickets and join with community ambassadors, board members, volunteers and other influential members of your organization to personally sell physical tickets to your event. It will break through the digital noise and email blasts that bombard us daily.
Don't forget to include your landing page URL on the ticket, along with the date, time and location of the event so ticket buyers have all the information at their fingertips.
7. reminders!
Reminders are so important! We live in a busy, forgetful time so you have to be vigilant in reminding your attendees about the event. Set up automated follow-up communication through your online registration service or your email marketing platform. You may need to set up an email workflow if you have a really big event and need several touch points between sign-up and event day.
Make sure all of the necessary information is included in your follow up email: date and time, location and map, links to the venue, contact information, agenda, etc.
8. Provide other opportunities for donating.
Always include links to donate to your cause. Some folks are more than willing to donate if they are unable to attend your fundraising event. Whether you're sending an email or social media share, include a link or button to your Giving Spring page for easy online donation.
Fundraising events are a ton of work to plan and organize. We hope these promotion tips and tricks help you get the fundraising crowd of your dreams. Need more solutions for online fundraising or online donation software? Let us know

Get Started
Ready to increase your donations and gifts? Complete this form to get started.