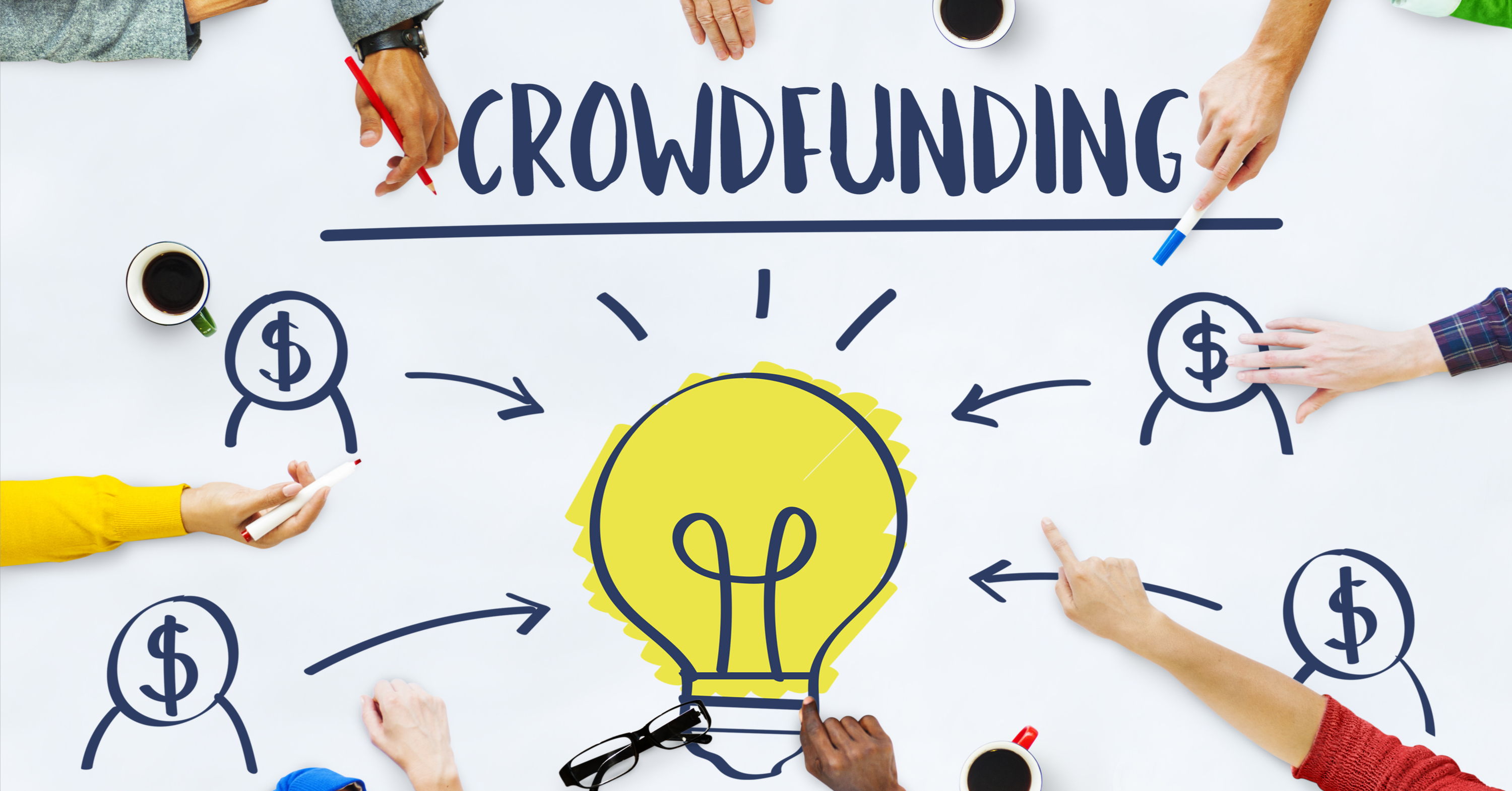 "We don't have the budget to do this!" If you're at a nonprofit, you probably hear this (or say it) often enough.
When it comes to fundraising, how can you reach beyond your existing donor base? Crowdfunding is one way. What is crowdfunding, and how is it any different than regular fundraising that your nonprofit is already doing?

Crowdfunding is the practice of funding a project or venture by raising many small amounts of money from a large number of people, typically via the Internet. Many crowdfunding projects are started by creator and entrepreneurs and use some kind of equity sharing or rewards for contributors.

How can nonprofits capitalize on this area of fundraising? The best way is to get prominent members of your organization involved:, volunteers, donors, and community members can up their own crowdfunding pages on your organizations' behalf. It's also a great idea to study successful crowdfunding campaigns from all fields to get inspiration for how to give back to your donors and generate excitement!
Here are some examples of successful crowdfunding campaigns and the tools that they used:

GoFundMe
Here's one example from GoFundMe, one of the most popular crowdfunding platforms for individuals to raise money for almost any cause.This site makes it easy for individuals to set up a campaign, and is ideal for social sharing. This particular page is the official GoFundMe page for Comfort Cases and is set up so that all donations go directly to their account for immediate use.
It's free to start a page and GoFundMe charges 7.9% per donation, for charity campaigns and personal campaigns.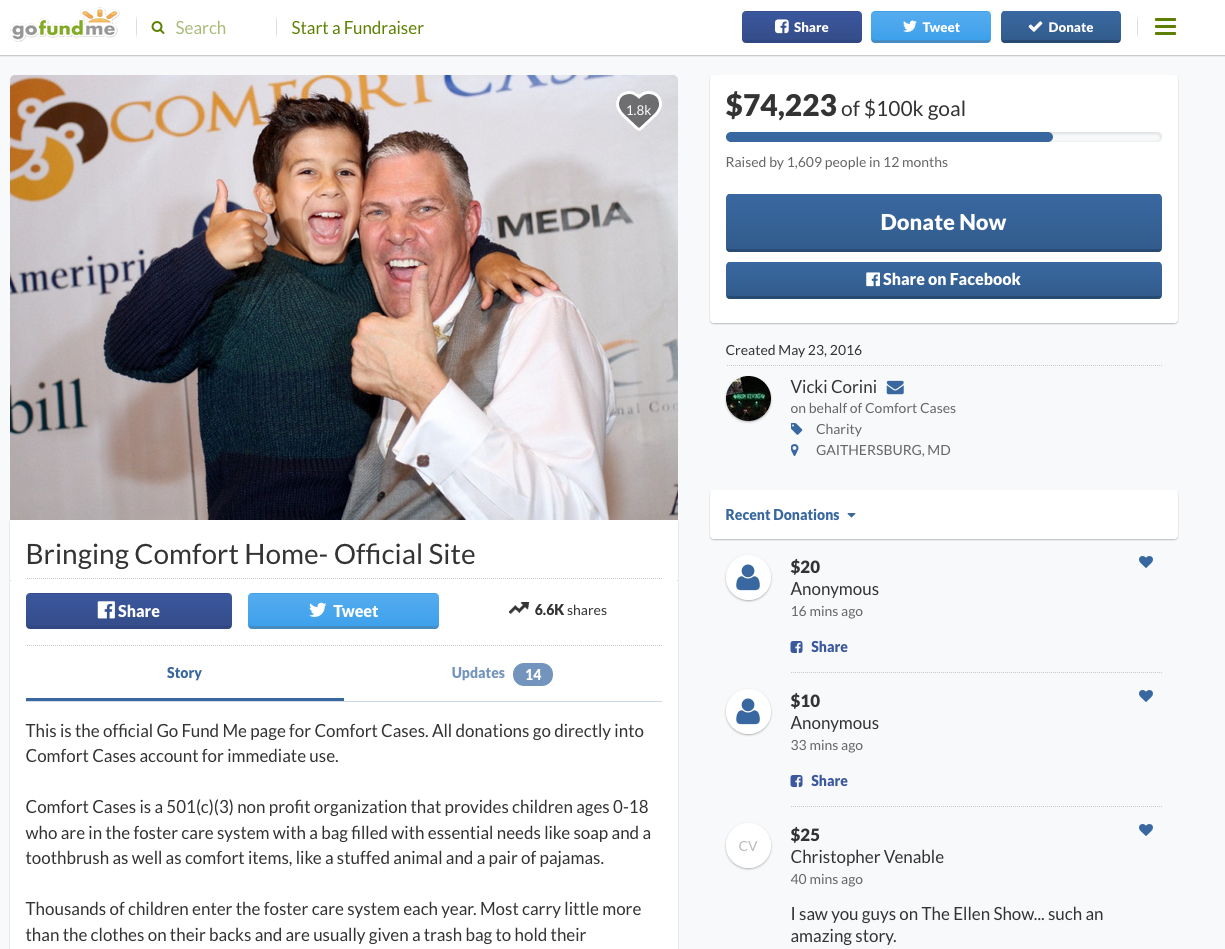 Kickstarter
Kickstarter really pioneered the crowdfunding platform and they're certainly the gold standard. Kickstarter may or may not be the right platform for your nonprofit. Kickstarter is really just for creative projects and was built as a tool for artists, designers, makers, musicians, etc. They use an "all-or-nothing funding" model and claim that this model really works for these kinds of projects. "Kickstarter's all-or-nothing model allows you to choose a funding goal and a set number of days to reach that goal. This way, you don't get stuck without enough funds to realize your project. It also gives backers incentive to pledge more to help you reach your goal."

Kickstarter also utilizes a "reward-based" type of crowdfunding that gives the donors a little something in return for their donation.

Costs: If your project is successfully funded, Kickstarter collects a 5% fee from the final funding total. If it's not successfully funded, you don't pay fees. They partner with Stripe for credit card processing—they collect and process Kickstarter pledges—and their payment processing fees work out to roughly 3-5%.

Note: As a Kickstarter creator you keep 100% control over your worky, so you'll never give up ownership to Kickstarter or your backers.
This example from the United States Holocaust Memorial Museum offers different levels of pledges and rewards. Pledges start at $5 and go all the way to a $5,000 level. Rewards for each pledge level vary, from diary cling-on decals, to a downloadable poster, to higher rewards like "coffee with a curator" and exclusive event invites for the grand opening.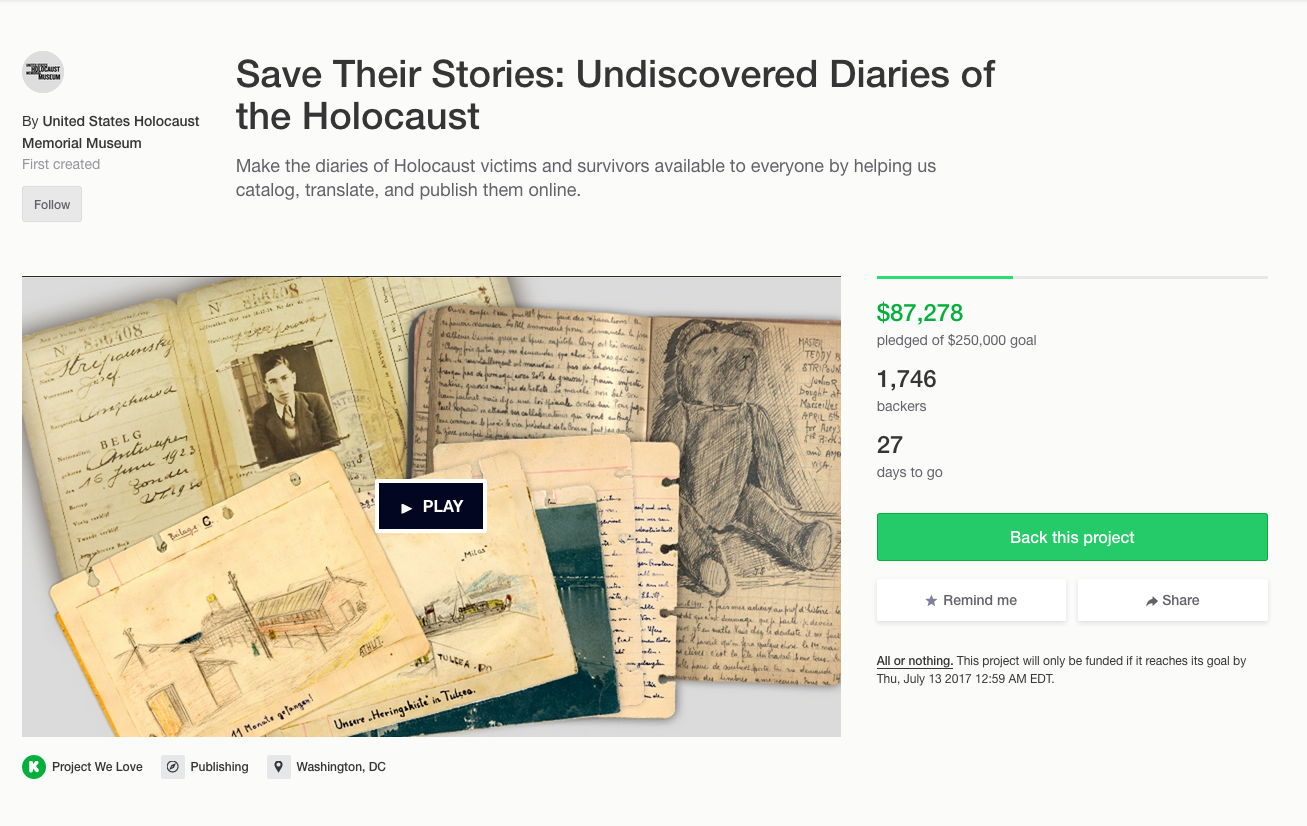 Facebook
You don't have to jump onto a whole new platform to participate in crowdfunding. Why not use Facebook? You're already there, and so are your patrons and fans. We wrote a whole post to show you how to do it...

Facebook has listened to the needs of nonprofits, associations, and churches and added some very nice functionality to help support your online fundraising through your org's Facebook Page and allow individuals' to crowdfund on your behalf.
Here's a Facebook Campaign started by an individual, to support Red Nose Day. Granted, this guy is an internet personality/YouTube star so he's got a TON of reach. Who are the local "celebrities" or influencers in your area that can help you crowdfund like this?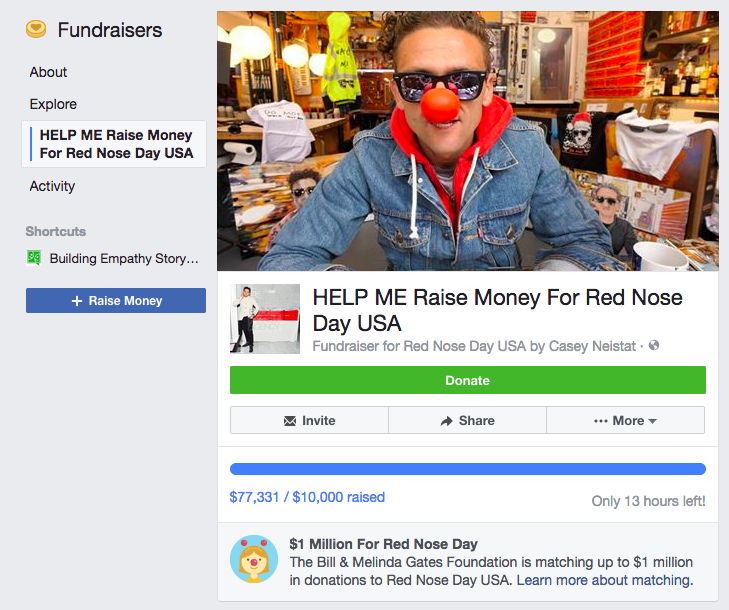 Most likely you already have
online donation software
to help you raise funds. Find ways to incorporate the tools you have and get inspiration from successful crowdfunding campaigns—
Use your campaign fundraising pages and spread the word via viral, catchy fundraising campaigns that appeal to a large amount of people and are spread through individuals in a peer-to-peer manner.

Additionally, find interesting ways to engage and reward donors and contributors, so they can feel the excitement of reaching a goals.
Experiment with "all-or-nothing" fundraising!

Interested in how you can connect The Giving Spring's simple online donation platform with your fundraising efforts? Contact us today to get started.
Get Started
Ready to increase your donations and gifts? Complete this form to get started.