If you're just dipping your toe into the waters of online donation software, you may soon feel overwhelmed with all of the decisions you'll need to make.
This post is a step-by-step guide to help you through the process and make it as easy as possible to choose and set up your new online donation platform.
First, let's talk about how online donations work and what you'll need to get started. Our goal is to make this technology as easy to use and painless as possible, so if at any point you have questions, feel free to contact us here.
3 Things You'll Need For Taking Donations Online
Taking payments online requires a few things. The service you choose should be able to help you get each component setup and working together:
1. Secure website and payment system, or third party platform.
Your website needs to have a payment system in order to accept payments online. Maybe you don't have this functionality in your website CMS? Most don't. No worries, you can choose a third-party platform that integrates seamlessly with your website.
2. A payment gateway.
A payment gateway is a service provider that authorizes payments for an organization ("seller"). A payment gateway is the online equivalent of the card swipe machines that you see in stores when you are checking out.
3. A merchant account.
A merchant account is a type of bank account that allows businesses to accept payments by debit or credit cards.
Understand the Payment Process
How does online donation work? When someone makes a donation online, the process from start to finish looks like this:
The user enters their e-check or credit card information and clicks the "Submit" button
The website encrypts the information and sends the credit card information to the payment gateway (such as Authorize.net)
The payment gateway checks to see if the credit card number is valid, does some fraud screening, and checks to see if the charge is approved (this takes a few seconds)
If the charge is approved, the payment gateway sends an approval notice back to the website so that a confirmation message can be displayed to the user
The website completes the purchase however it is designed to do so
The payment gateway captures the fund and makes a deposit into the seller's bank account (it takes a few days for the money to appear)
The seller ships product, sends confirmation or does whatever needs to be done to fulfill the transaction
All of this happens behind the scenes while the donor is waiting for the confirmation.
Many organizations choose a third-party system like The Giving Spring to handle online payments because of the additional functionality, security and enhanced user experience.
What to Look For in Online Donation Software
What features do you need? What do you need to bring your nonprofit's giving into the 21st century? Let's discuss key features your organization should consider.
Mobile—Does the platform have a mobile view or app so users can give from a phone or tablet? Your donors will expect the ability to give via their mobile devices.
Secure Giving—Is the platform built on a secure framework? Do they use a reputable payment gateway? Identity theft is an issue that cannot be ignored. You MUST ensure that whatever platform you choose, it's going to keep donors' information safe and private.
Billing Profiles—Can users set up a secure billing profile, so they don't have to enter billing information every time? Can they do scheduled or recurring giving? Can they give without having to create an account?
Customer Service—What is the service level? Is it a DIY set up process, or do they take a more hands-on approach with helping you set up your account and processes?
Website Integration—Is the platform easy to integrate with your website, email marketing program, and other tools you use?
Reporting Tools—How detailed are the reports? Are they customizable? Can you easily create reports for your donors come tax time? Does the software provide an export for Quickbooks?
Customization—Can you request features or customize the software to meet your specific needs?
Compare Price and Various Fees
There are dozens of options to look at when you're searching for the right online giving platform—functionality, ease of use, price and fees. Carefully consider which one is best for you and the needs of your organization. When it comes to price, you don't want to spend a large portion of your donations on fees and hidden costs to support the online giving platform, so it's just good sense to look closely at the plan before you decide to commit.
Consider costs such as:
Start-up fee

Batch fee

ACH/e-check transaction fee

Credit Card Processing fee

Monthly fee

Customer service fee

Don't forget to ask about minimums, as well. Most platforms have a monthly minimum on credit card transactions and e-checks. Look at the fine print to see what fees are included in your monthly payment, and what fees are not.
Take a Close Look at Security & Privacy
How do you convince your donors that online giving is safe? Ask these questions when you're selecting an online payment platform, and you'll be answer with confidence when your donors wonder about the security of giving online.
How can I tell the site is secure? Make sure your provider uses an SSL certificate. SSL stands for Secure Socket Layer. An SSL certificate verifies the identity of the website and its owner. You can identify this by the little locked symbol that shows up in your web browser and the URL is HTTPS rather than HTTP.
Before entering credit information online, you should always check the URL in the address bar. If the URL begins with "https" then you know the site is encrypted and your information will be transmitted securely.
Additionally, you want to make sure your entire website is under SSL, not just your donation tool. This is good for overall security and good for SEO.
Who processes the payments? When you select an online giving portal, the portal administrator is partnered with a secure company to help with processing. Because there is a third party whose sole job is security, you can be assured that your payment and financial information is safe and secure. The Giving Spring works with Authorize.net to ensure secure payments. Authorize.net is a leading payment processor—they have strict policies and security initiatives to give you peace of mind.
Who has access to my information? In every financial transaction, we should be aware of who has access to our personal information. Personal data should only be available to admin users for reporting and administrative purposes. Data should never be shared or sold to third-parties, and all privacy policies should be clearly outlined. You can read ours here. The Giving Spring only stores the last 4 digits of a credit card number or bank account for transaction identification purposes. All other payment data is sent to and stored by Authorize.net at the time of submission via a secure transaction connection. Be sure to read the privacy policy and terms of use for each system that you are considering.
How do I know each donation gets processed? Your portal should give you access to reporting tools and live transaction statuses, in case there are any questions about a particular transaction. For your members, like any purchase or donation, you should encourage them to keep receipts of their transactions. After their payment is processed, they will get an email receipt to confirm the donation. Administrators should have access to weekly and monthly reports. The system should generate annual reports that you can send to each donor, for use in the charitable donations portion of their tax returns.
Setup & Promote Your New System
Make it easy for your folks to give. Here are few ways to setup and promote your new system, so that everyone knows how to give to your nonprofit online.
Add a Button
This might seem obvious, but the first thing to do is add a prominent button on your website that says "Give Now" or "Donate." Place the donate button, link or banner front and center so that it is easily accessible as soon as someone lands on your website. Keep the message and design simple, so donors won't become confused and give up halfway through the process.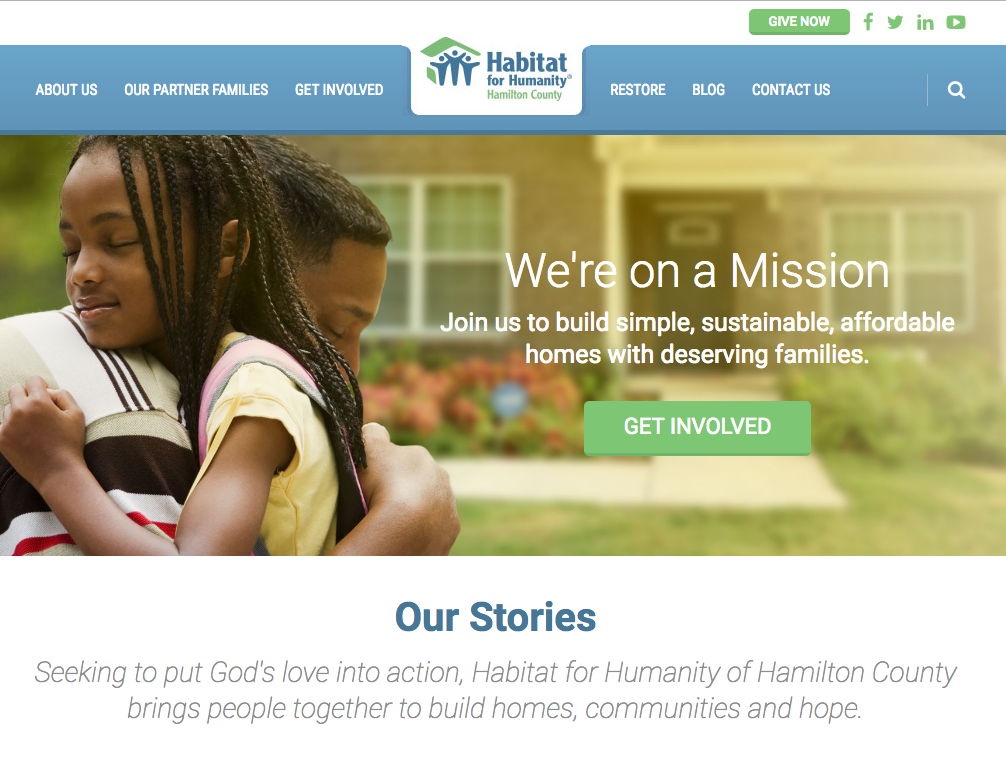 Email Marketing Campaign
Email is one of your best fundraising tools. Include links to donate online in your email marketing campaigns and communications. You may wish to email a key list of contacts, letting them know that you now have online giving platform and ask them to test it out before rolling it out to your entire database.
Mobile Friendly
Double check your website and email campaigns on mobile viewports to make sure your buttons and calls-to-action are easy for smartphone and tablet users to find and click.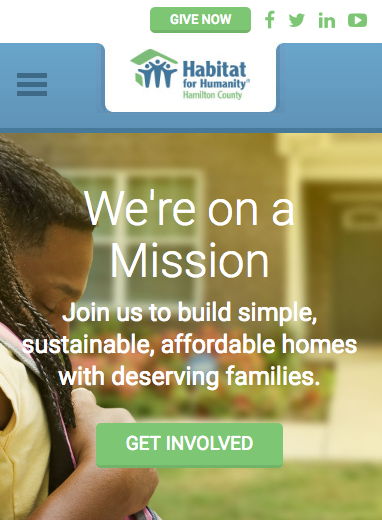 Facebook
You can now add a Donate button on your organization's Facebook Page. Keep in mind your Page's category must be set to "Nonprofit Organization" in order to view the Donate Now call-to-action button. You can add the Donate button to the top of your Page the same way you add other call-to-action options. Check out this Facebook FAQ for instructions.

Getting Started Campaign
Plan a kick-off campaign to encourage members and donors to sign up for automated monthly donations. Highlight the ways your nonprofit uses the funds, with special speakers or videos of those served by the donations, and wrap it up with a celebration event. Emphasize the convenience of automatic withdrawal, and encourage the people who've already signed up to share their positive experiences.
Auto-response Emails
Put a little extra thought and love into your follow-up communications. What message will donors receive when they create an account, or setup recurring giving? Configure your follow-up emails so that they include a call-to-action about an upcoming event, volunteer need, or another giving opportunity.
Final Checklist to Select & Setup Online Donation Software Systems
Use this checklist as you compare various online donation software platforms, and as you get started implementing your new system.
Does your org have a merchant account (bank account for accepting payments by debit/credit)?

Does the online donation software offer the following features?


Mobile giving
Scheduled giving
Recurring giving
Billing profiles
Customization
Admin dashboard
Track donations by method or fund
At a glance giving reports
Export to accounting software
Enterprise-level framework & security

Have you compared pricing for each of the following fees?


Start-up fee ____
Batch fee ____
ACH/e-check transaction fee ____
Credit card processing fee ____
Monthly fee ____
Customer service or misc. Fees ____

Have you examined the security features?


What are your encryption standards?
Do you have an SSL?
Who processes the payments?
Who has access to user data and information?

Have you setup your new system and planned promotional campaign?


Add a button to your website (in the header or sidebar so every page include the button)
Include button/link in your email marketing templates
Check button/link functionality on mobile devices
Add a Donate button to your Facebook page

Plan your Kickoff Campaign

Set up auto-response emails, thank you's, and follow-up communications

As your organization researches the many options for online donation software, you'll have many decisions to make. Even for tech-savvy professionals, the thought of setting up an internet-based giving system can be intimidating! We hope these tips help you feel more confident as you make your decision.
If you're interested in a customer-friendly, low-cost online donation platform, click here to schedule a demo with us!
Get Started
Ready to increase your donations and gifts? Complete this form to get started.