Compare our plan to other online giving platforms and you'll see that we offer some of the best rates and lowest fees for e-check and credit card processing.
Just how much money does our flat rate .55c per e-check transaction pricing save your organization? Let's take a look at the pricing difference between another major online processor PayPal Pro as compared to The Giving Spring.
For our comparison we're going to assume your organization collects $100,000 / yr in online donations. We'll also assume that your average donation amount is $75.00 and that 50% of your donations are made via e-check.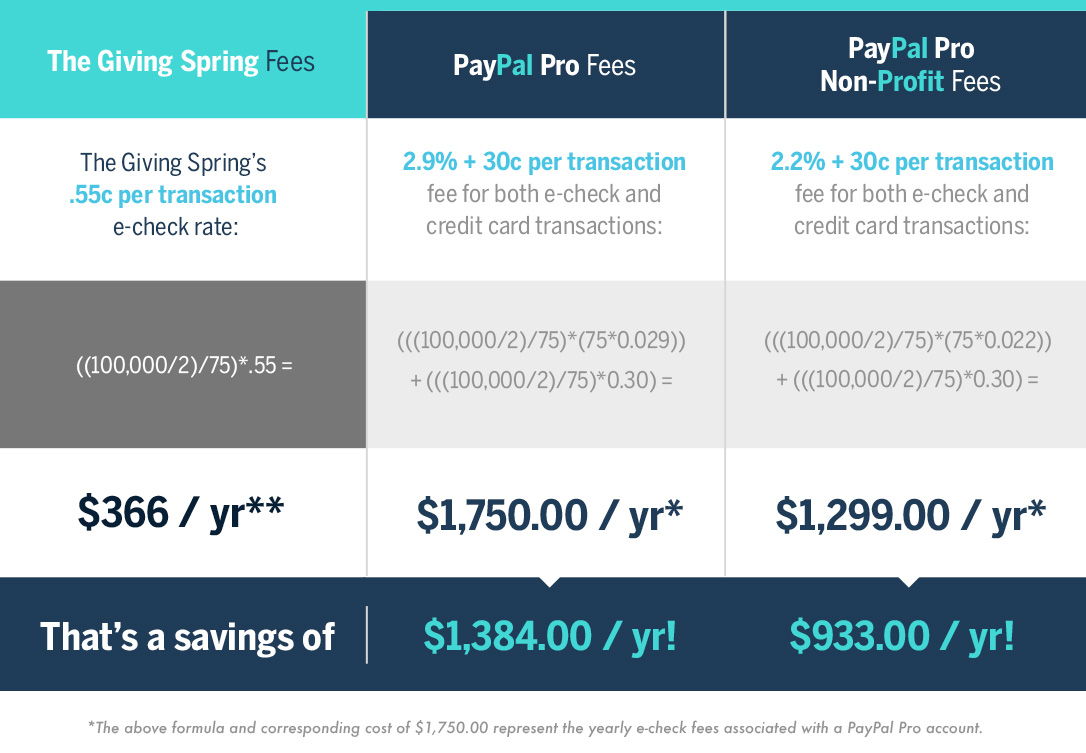 **Keep in mind the gap between fees will increase if your organization frequently has a average donation greater than the $75.00 figure used above or if you have frequent large one time donations.

1 Simple Plan
Everything you need
$

17.

95

/month
Start up fee - $0
Our low monthly fee means more of each donation goes directly to your organization, furthering your mission.
Flat Rate - 55 cents / check (default option, gets you the best rate)
Batch Fee - 10 cents/batch day* (0 if no transactions for the day)
Get Started
Ready to increase your donations and gifts? Complete this form to get started.